India Birth Network: applications open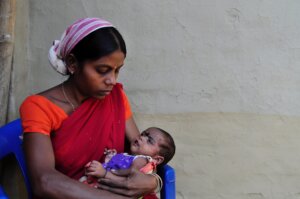 Applications now open for global maternal health research event:
Translating research into practice – India Birth Network 21-22 January 2022 Macdonald Kilhey Court Hotel, Wigan (Accommodation and meals are fully funded for two nights)
Maternal health researchers wanting to develop their research skills, make nurse-midwife and doctor research links and network with peers and mentors, are invited to the India Birth Network's first face-to-face meeting on 21-22 January 2022 in Wigan.
The Indian Birth Network includes the University of Liverpool's Sanyu Research Unit which is dedicated to improving maternity care worldwide, particularly in poorer settings.
This two day event offers a great opportunity to hear from global experts, encourage networking, mentorship and expanding out multidisciplinary networks alongside Indian colleagues who will join virtually.
The event includes a full day meeting on Friday 21 January, plus Saturday 22 January morning (optional).
Accommodation and meals are fully funded for two nights.
Applications must be submitted by Friday 3 December 2021, 5pm. For an application form, or further information, please contact kirtana.vallabhaneni@nhs.net.