Recruiting mothers for research: Ugandan midwife Brendah Nambozo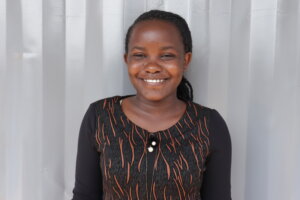 Brendah Nambozo is research midwife based in the Kolonyi district of eastern Uganda. She is part of the BabyGel study, which is using locally sourced sugar cane hygiene gel to see if it reduces newborn infections and deaths. Brenda shares her experience of recruiting mothers.
"Last month the research team were devastated when a mother died of a ruptured uterus. The team had spent time to persuade her to attend hospital. She already had many births but she decided to give birth with a traditional birth attendant; by the time the attendant referred us to hospital, it was too late.
A few days later, a village health team worker took me to another pregnant woman's home. She was not around and even the neighbours had no idea where she was, so we moved to the next participant's home.
Towards the end of the day, the husband of the first woman found me and asked me to recruit his wife. When I asked where she was, he said she had gone to a traditional birth attendant for herbal remedies for stomach pain.
Given our recent bad experience with TBAs, I was disappointed and worried about recruiting her – I was not ready to lose another study participant at an attendant's home. I informed the head midwife but she requested me to go ahead and recruit her.
The following day, while waiting for the boda-boda [motorcycle taxi] to take me to the next village, the husband saw me and asked me again to recruit his wife. I told him I was starting with the furthest village and would end with a visit to her that day.
On my way to the next village, I critically thought about what would happen if I recruited or refused to recruit this woman.
I thought if she is not recruited she may go to the TBA's home and if she dies while giving birth, the family, the worker and the community would blame it on me and the study team.
However, if I health educated her, maybe she would change her mind and deliver in the hospital. But even if she chose to deliver at an attendant's home, I would be at peace knowing I gave her information and the community would not blame it on the study.
So, I went back to her home, asked how she was doing. I introduced the study to them and she agreed to take part.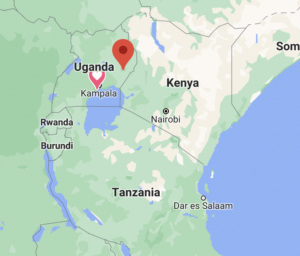 I asked to look at her antenatal card, which was absent. She had a previous [caesarean section] scar but no proof of attending antenatal care. While the husband went to retrieve it, I sat and chatted with the woman about her pregnancy; I learnt that she had a caesarean in her previous delivery.
I educated her about the need to deliver in hospital, birth preparedness, and having a trial of labour after caesarean section in a hospital with a functional theatre. The husband arrived with the card and I completed the recruitment process while telling him about the importance of reviewing the birth and attending hospital. He had no idea this was available – they had gone to the attendant to widen the pelvis.
I asked them to go to the nearby health centre the next day for a referral to the main hospital to plan her delivery. I gave them her birth kit and left.
That very night she went into labour and was rushed to the health centre. The husband contacted me and I told him to get to hospital as quickly as possible. I informed the head research midwife who coordinated reception at the hospital.
After labour, her baby daughter was delivered by caesarean section. Her husband called me with excitement and gratitude towards the research team for the study and help in saving his wife and child. He said their community was going to benefit a lot as it was unheard of for health workers to teach and care for them like we did especially in their homes.
As a research midwife, I was so happy and relieved that my change of mind about this particular mother because it influenced their decision to deliver in hospital and we had a positive outcome.
I am continuing with the follow-up visits at home, which are running smoothly as all the family members are so welcoming.
Reflecting on this scenario, I am positive that this study will impact on many lives in the community in many different ways."