Launch of first ever global maternal & new-born health podcast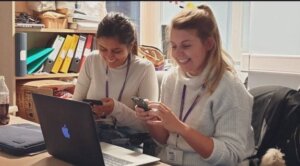 Two friends and early career researchers, passionate about global maternal and new-born health have joined together to unite researchers across the world through the first podcast of its kind "SanyuSisters Podcast"
The presenters, or sisters, are Dr Teesta Dey and Dr Amber Wilson, both obstetrics trainees in the North West and passionate, enthusiastic early career researchers at the Sanyu Research Unit  which is based at the University of Liverpool's Department of Women's and Children's Health with its offices at Liverpool Women's Hospital.
Teesta said: "Every two minutes a woman dies somewhere in the world from preventable causes related to pregnancy and childbirth. And 94% of all maternal deaths occur in low and lower middle-income countries. In 2019, 1 birth in every 16 seconds were stillborn. Change needs to happen. But this cannot occur alone."
This new fun & friendly global podcast aims to promote unity and collaboration and share the trials & triumphs of research and most importantly learn from colleagues across the globe.
The 'Sanyu Sisters' podcast will be released on Wednesday 11th November across all podcast platforms.
Their first series "Sidestepping COVID: Keeping Research On Track" journeys through the research cycle, from starting out and building a research question to dissemination of findings. It provides an honest conversation about challenges faced, innovative solutions & positive lessons learned from COVID 19.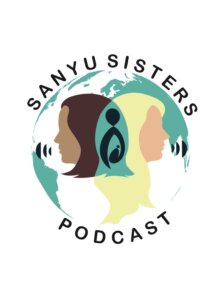 Follow and be Part of the Conversation on @SanyuSisters (Twitter) @Sanyusisterspodcast (Instagram) for regular updates. The Sisters invite comments or questions through to our email: sanyusisterspodcast@gmail.com